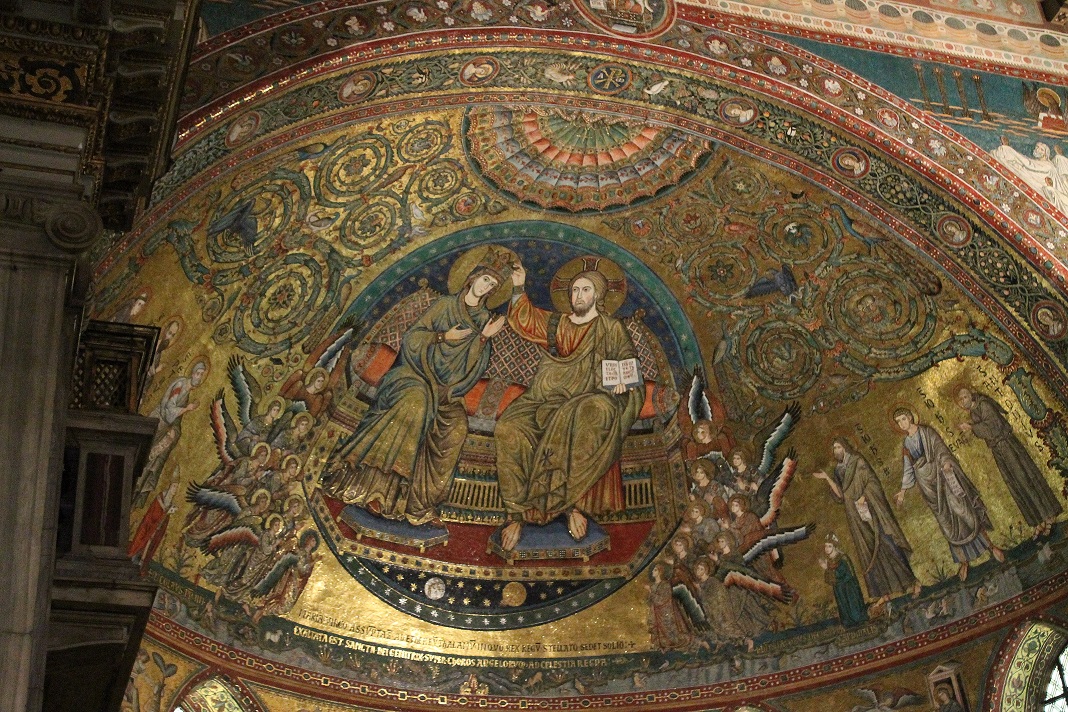 Each first Saturday of the month, the Missionaries of Divine Revelation offer a unique Art and Faith itinerary at St Mary Majors Basilica. The tour explains the precious religious, historical and artistic heritage of this Basilica which was the first one dedicated to Mary, Mother of God in the Western world. Through the Basilica's unique mosaics, we travel Ad Jesum Per Mariam, or to Jesus through Mary as we contemplate the mystery of the Incarnation of the Redeemer, born of the Virgin Mary.
The tour will take approximately an hour and they are scheduled to start at:
10am
11am
Noon
To reserve your place on a tour, send an email to: missionaries@mdrevelation.org stating the following information:
Name:
Time of the tour (10; 11 or Noon)
Number of persons in your group:
The groups will comprise of no more than 30 people each hour.
The Missionaries of Divine Revelation will contact you to confirm your booking and where to meet.
God Bless Us
And The Virgin Protect Us
The Missionaries of Divine Revelation