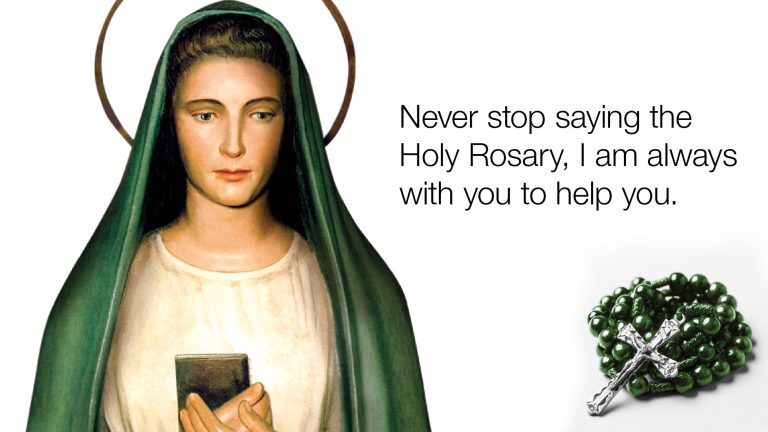 Today is the 12th May and so, on the day in which we recall the apparition of the Virgin of Revelation in this month dedicated to Our Lady we remember her exhortation at Tre Fontane:
"Never stop praying the Holy Rosary, I am always with you to help you"
As the Corona virus still continues to bring much suffering and disruption to the world and the Church, let us entrust our intention for an end to this pandemic to Our Blessed Mother using the powerful "weapon" of the Holy Rosary.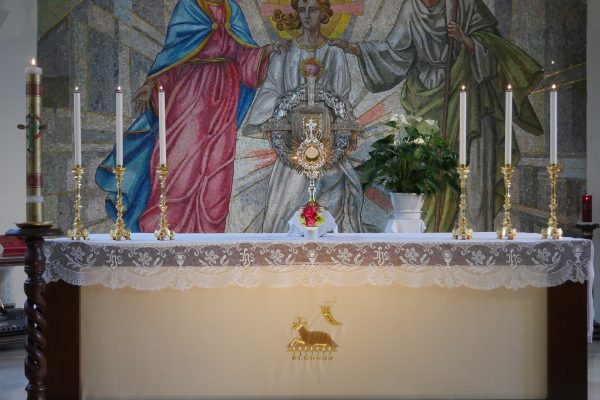 Due to the restrictions with the Coronavirus, we cannot visit the grotto at Tre Fontane, but the Sisters are adoring Our Lord in the Blessed Sacrament and celebrating Rosary devotions throughout the entire day. At 18:00 Rome Time the Missionaries of Divine Revelation will recite the Holy Rosary in Italian live from our Convent on You Tube.
We will remember you all in our prayers and entrust all your intentions to the Virgin of Revelation.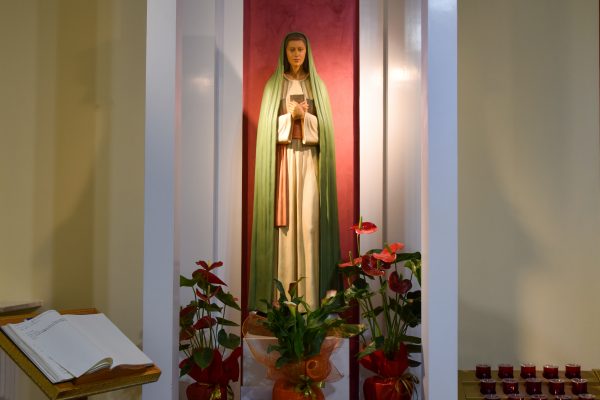 Supplication to the Virgin of Revelation
Most Holy Virgin of the Revelation, you who are in the Divine Trinity, deign we beg you; turn your merciful and kind glance towards us. Oh Mary! You are our powerful advocate before God, who by this soil of Sin will obtain graces and miracles for the conversion of sinners, grant that we obtain from Your Son Jesus, salvation of the soul, perfect health of body and the graces which we need.
Moment of silence for your prayers and intentions
Grant to the Church and its head, the Roman Pontiff, the joy of seeing the conversion of His enemies, the propagation of the Kingdom of God over all the earth, the unity of all believers in Christ, peace among nations in order that we can love and serve You better in this life and one day deserve to see and thank you eternally in Heaven. Amen
Hail Mary
Virgin of Revelation
R /. pray for us and give us the love of God.
God Bless Us
And the Virgin Protect Us
Nihil obstat
+ Bishop Ilario