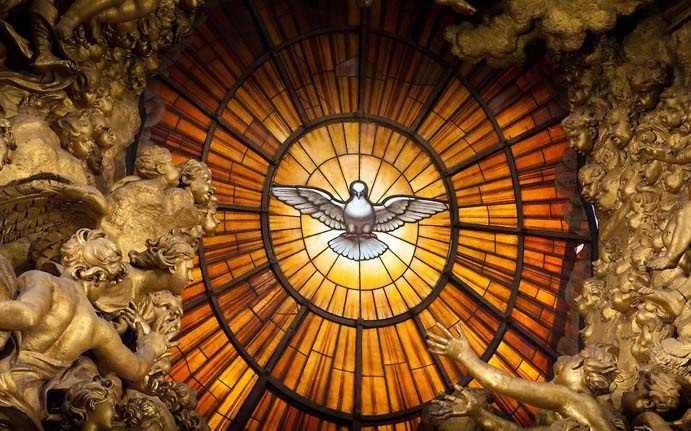 The novena for Pentecost starts on the Friday following the feast of the Ascension and concludes on the Saturday prior to the celebration of the Solemnity of Pentecost.
The Novena of the Holy Spirit is the chief of all novenas because it was the first that was ever celebrated, and that by the Apostles and Mary in the upper room, and was distinguished by so many remarkable wonders and gifts, principally by the gift of the same Holy Spirit, a gift merited for us by the Passion of Jesus Christ Himself.
In this novena, therefore, we must consider, above all, the great value of divine love, in order that we may desire to obtain it, and endeavour by devout exercises, and especially by prayer, to be made partakers of it, since God has promised it to him who asks for it with humility: "your Father from heaven [will] give the good Spirit to them that ask Him!" (Luke 11:13).
St Alphonsus Liguori
Pentecost Novena – day 1
Pentecost Novena – day 2
Pentecost Novena – day3
Pentecost Novena – day 4
Pentecost Novena – day 5
Pentecost Novena – day 6
Pentecost Novena – day 7
Pentecost Novena – day 8
Pentecost Novena – day 9