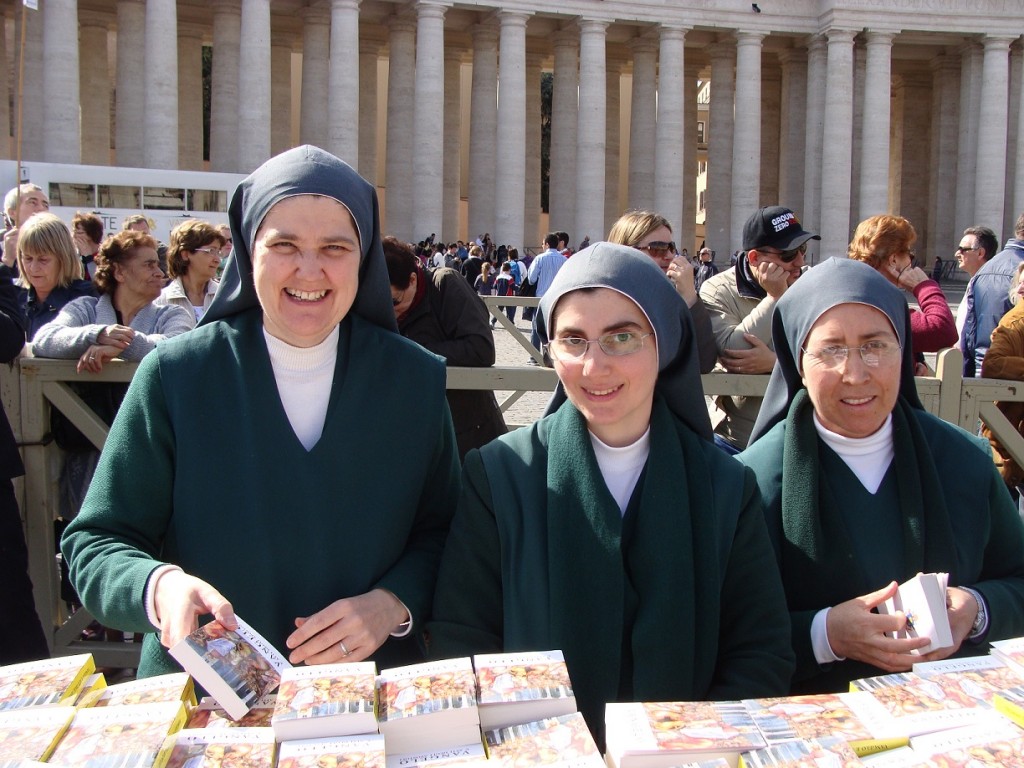 Our Mission that flows from our charism can be summarised in these three key words:
To guard the Word of God with fervent love.
To spread Divine Revelation in communion with the Magisterium of the Church and with constant reference to the "Three White Loves": the Eucharist, the Immaculate One and the Holy Father.
To serve our brothers and sisters through the catechetical apostolate in every sphere of life; in parishes, in popular missions, in families.
The Missionaries of Divine Revelation feel that they are the apostoles of the mystery of the Church and so we desire:
"to think as the Church has always thought, to love as the Church has always loved, to want what the Church has always wanted." (Rule).