Tota Pulchra
Tota pulchra es Maria,
et macula originalis non es in te.
Tu gloria Ierusalem,
tu laetitia Israel,
tu honorificentia populi nostri,
tu advocata peccatorum.
O Maria! O Maria!
Virgo prudentissima,
Mater clementissima,
ora pro nobis,
intercede pro nobis,
ad Dominum Iesum Christum.
You are all beautiful, Mary,
and the stain of original sin is not in you.
You are the glory of Jerusalem,
you are the joy of Israel,
you give honour to our people.
You are an advocate of sinners. O Mary,
Virgin most intelligent,
Mother most merciful.
Pray for us,
Plead for us,
To the Lord Jesus Christ.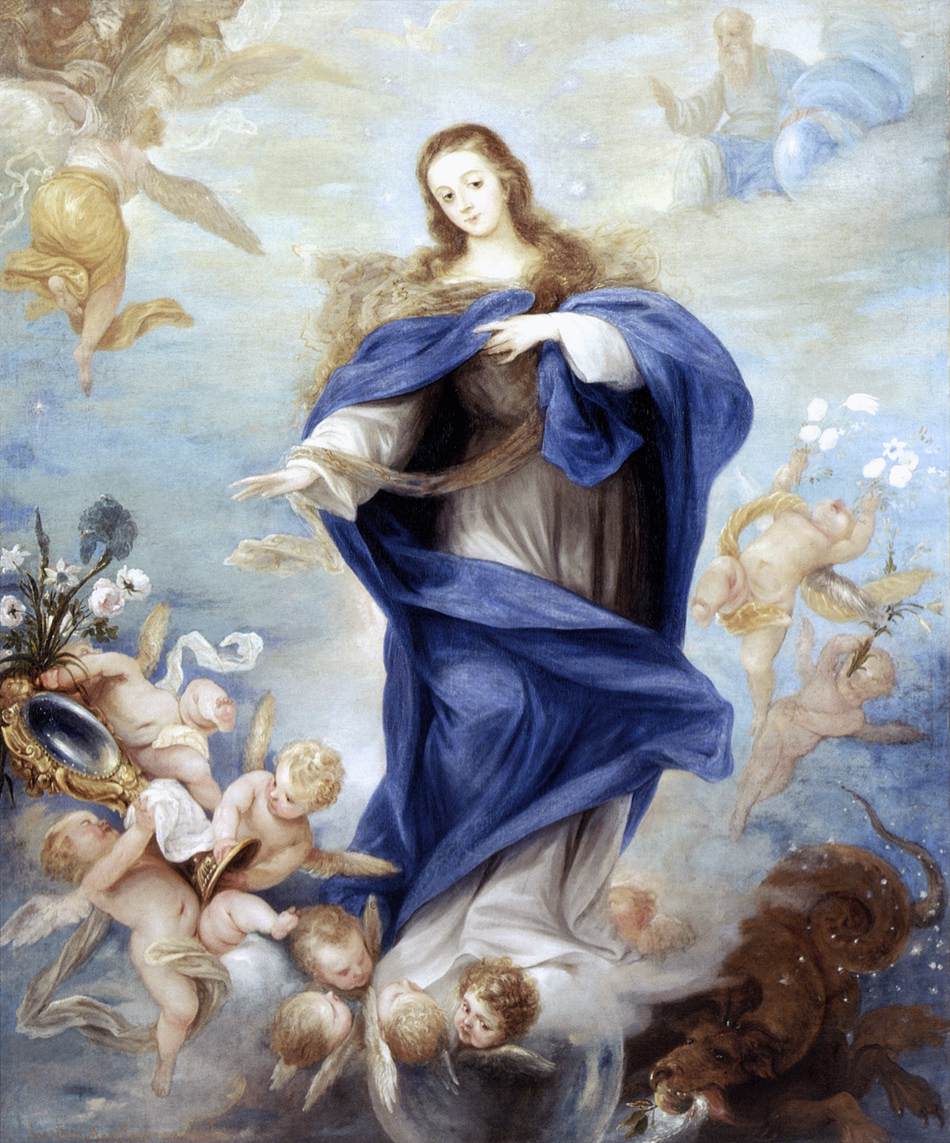 O Mary
Your name is solemn and blessed for us, O Mary. O blessed name of the Mother of God! Through the centuries, many people have pronounced your name and many souls have found solace and much hope in your help. May your name be forever written on our hearts and our greatest boast!
Prayer
Immaculate Mary, font of purity, we celebrate the fact that in your Conception you were confirmed in grace and made impeccable. We thank and exult the Most Holy Trinity, who has distinguished you with a singular privilege. Oh Virgin, grant that we will avoid sin and would rather die than to fall into the same errors again. Hail Mary.
Lord God you prepared a worthy dwelling place for your Son by the Immaculate Conception of the Virgin; grant, we pray, that as you preserved her from all stain of sin in your foreknowledge of His death, so we, by her intercession, may come to you with pure hearts. We ask this through Christ our Lord. Amen.