| | | |
| --- | --- | --- |
| |   | We are just a few days away from celebrating the 71st anniversary of the apparition of the Virgin of Revelation at Tre Fontane, Rome on the 12th April 1947. We searched our archives to find something that would take us right back to the time of the apparition. A newspaper article was found from December 1947 entitled, The Virgin of Revelation who appeared at 'Tre Fontane.' It is an Official Photographic Documentary that was produced under the direction of the Committee 'Pro Grotta della Tre Fontane' which recounts the story of the apparition and the growing devotion to the Virgin of Revelation with various images of the time. |
Amongst the many images there are photographs of the seer, Bruno Cornacchiola, his children and the first pilgrim groups to visit the grotto. One of the important memories recorded is that of the magnificent procession that took place on the 5th October 1947. This was when the statue of the Virgin of Revelation was transported from St Peter's Square, where it had been blessed by Pope Pius XII, all the way through Rome to its present location in the Grotto at Tre Fontane.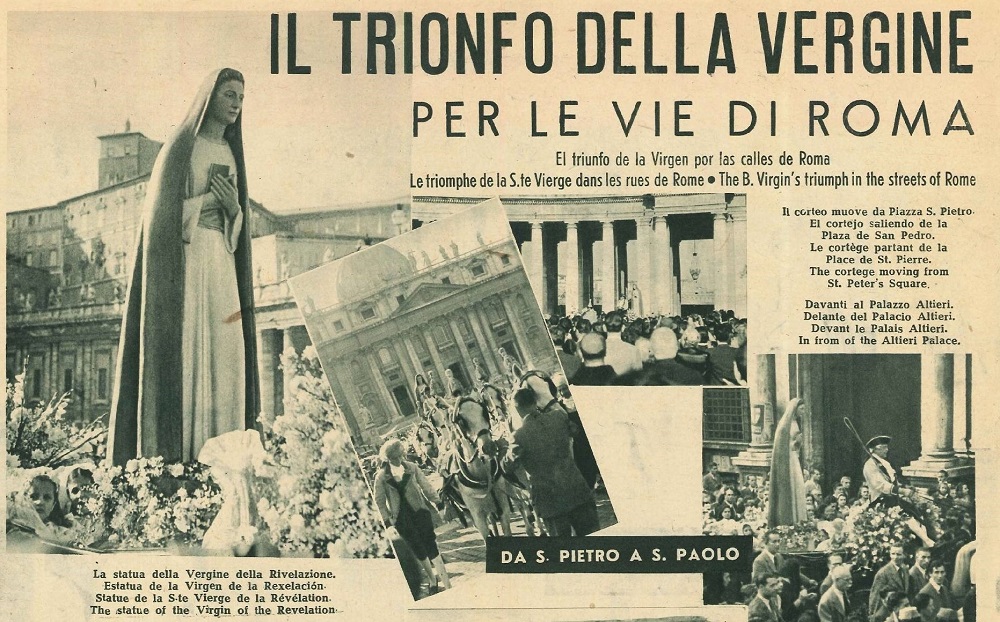 Amongst other things, the Virgin of Revelation told Bruno, "With this soil of sin I will work great miracles for the conversion of unbelievers and sinners." The many miracles recounted by the pilgrims demonstrate that Our Lady was, and continues to be, true to her promise. In fact, as soon as the news that the Virgin Mary appeared to an anti-clerical protestant, great crowds of pilgrims travelled to the grotto at Tre Fontane to ask for the Virgin's intercession. By December 1947, there were already more than 100 cases of prodigious healings under investigation by the Medical Commission which was led by Professors Alberto Alliney and Schiavoni Panni.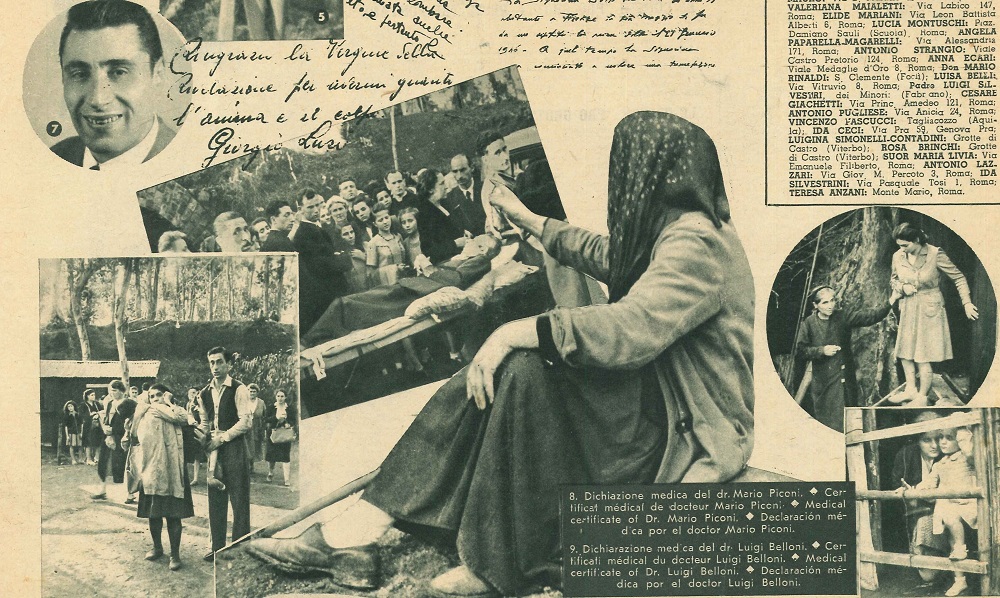 The newspaper published several photographs of those who received miraculous cures through the intersession of the Virgin of Revelation. There are also examples of written texts of gratitude to the Virgin for the graces received. For example, Giorgio Luzi thanked the Virgin Mary for healings of "body and soul". It is the spiritual healings, or healings of the soul, that represent the real miracles of the Grotto and so we must continually present these requests to Our Lady.
The Virgin of Revelation will help us on our journey of faith and guide us with her maternal love on the road of truth and a fulfilled life.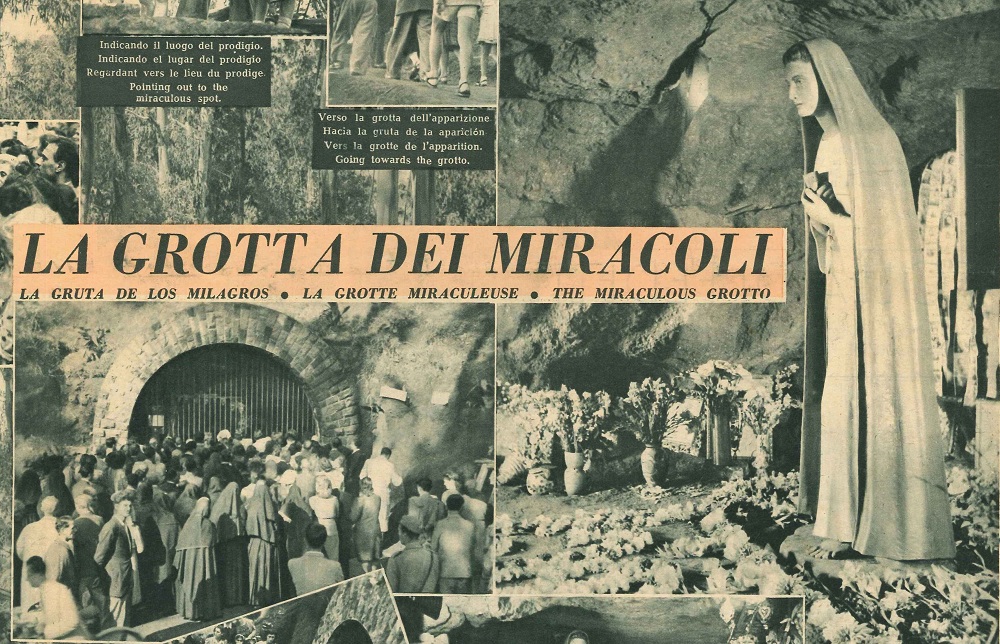 For those who live in Rome, we look forward to seeing you at the Sanctuary of the Virgin of Revelation to honour and thank our Blessed Mother. For those who cannot join us in person, you can be assured that Our Lady will bless your intention to honour this 71st Anniversary of her apparition under the title of Virgin of Revelation. You can be united with us spiritually by praying the Supplication to the Virgin of Revelation on this day.
God Bless Us
And The Virgin Protect Us
The Missionaries of Divine Revelation