Dear friends,
we are about to celebrate the Solemnity of Christmas.  At midnight mass the angels in the Gospel sing, "Glory to God in the highest and on earth peace to those on whom his favour rests." (Lk2:14)  This baby is Our Lord, the Prince of Peace who has come to dwell amongst us (cfr Jn 1:14 ) and so it is right that we too rejoice along with the angels.
How must we greet the new born Prince of Peace, born as a child so that we might become close to Him?  The Church celebrates His birthday over an octave, 8 days in which to ponder on every detail of the Christmas scene.  Through the daily liturgy there is a different aspect of the Christmas mystery to consider.  We read of the arrival of the shepherds, the coming of the kings, the Presentation in the Temple and the flight into Egypt in the Gospels of the Christmas octave.
 There is a great opportunity during the octave of Christmas to ponder the Christmas scene, maybe before the Crib, whilst meditating of the joyful mysteries of the Rosary.  We are reminded in our meditation that the contemplation of Our Lord's birth is the ultimate cause of Christian joy.  Let us accompany Mary, who witnessed these events first hand, asking her to whisper our prayers for peace into the ears of her new born Son.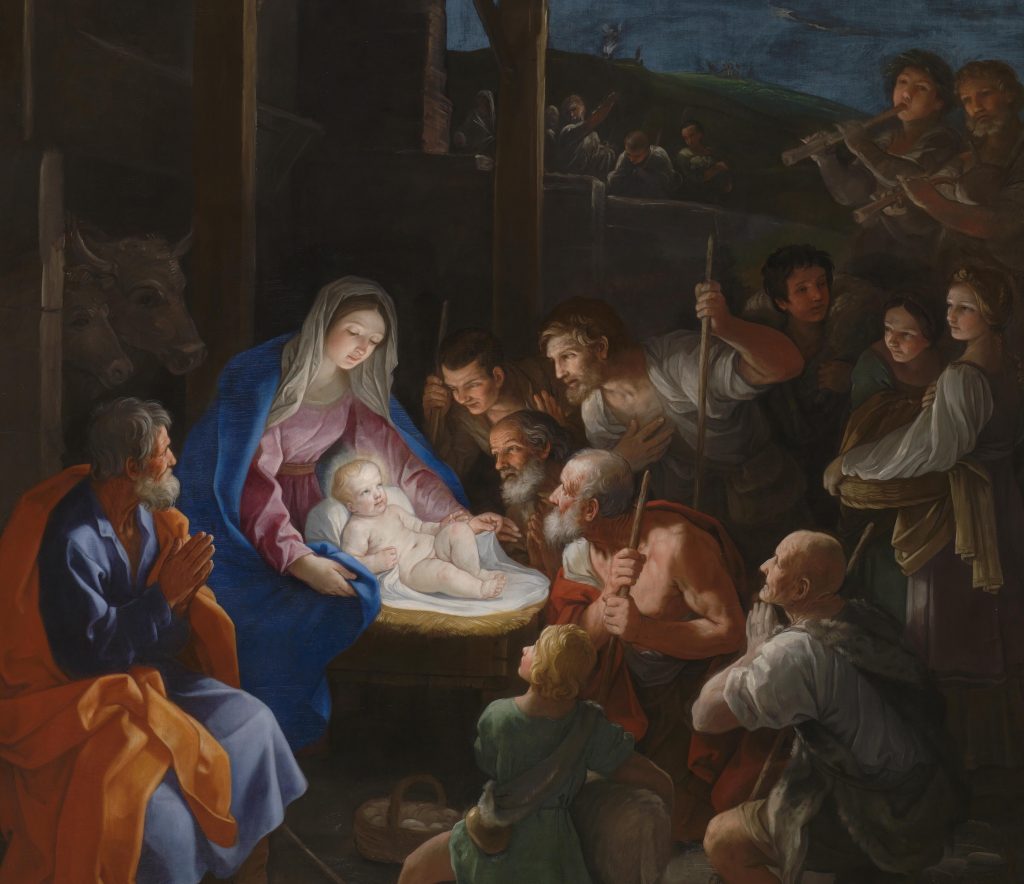 Meditating on the Christmas scene let us be like the shepherds who "went with haste"(Lk 2:16) to meet the Lord with their hearts open to His love.  May we imitate the ox and the ass who made room for Him in their homes.  Finally, may we be like the kings who knelt in adoration at God made man in their midst.  In this way, we will have a real meeting with Our Lord this Christmas which will bear fruit for us in the coming year.
The Missionaries of Divine Revelation wish you a happy and holy Christmas.  May Our Lady, Virgin of Revelation, look down on you over the coming year and shower you with peace and blessings.
God Bless Us
And The Virgin Protect Us
The Missionaries of Divine Revelation