15th August -Prayer for the Solemnity of the Assumption of the Blessed Virgin Mary into Heaven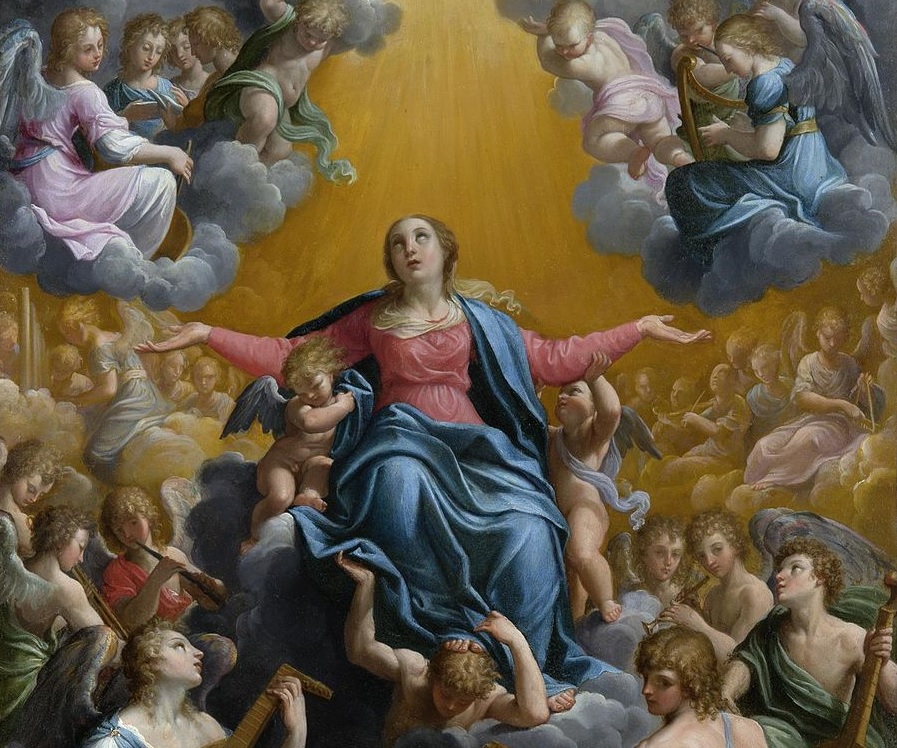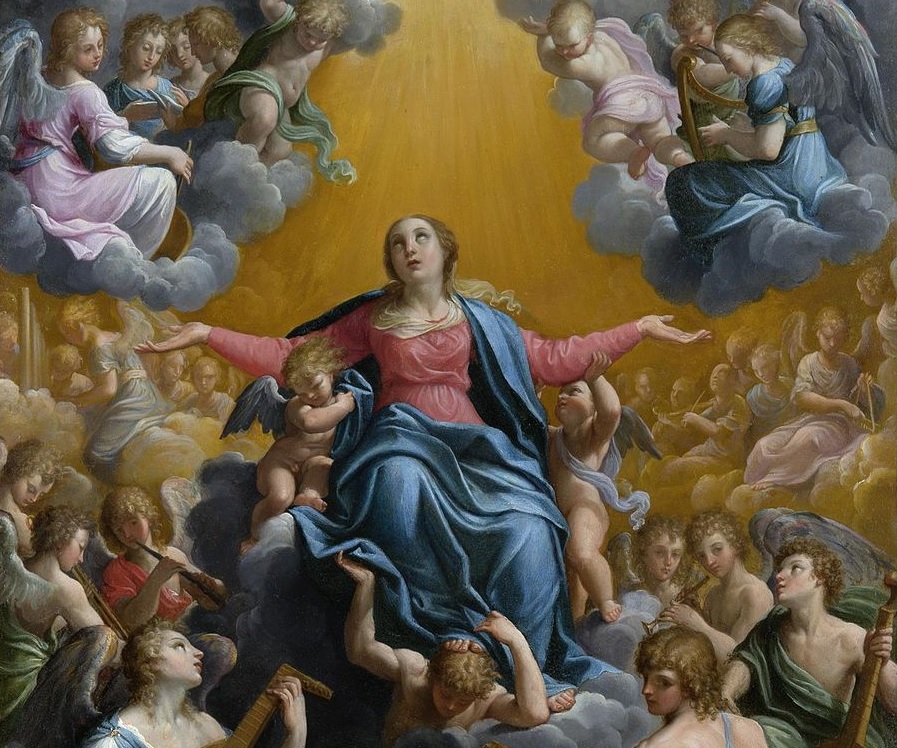 "My body could not decay and did not decay
I was taken to heaven by My Son and His Angels"
This message was given by the Virgin of Revelation on the 12th April 1947.  It was just 3 years before Pope Pius XII proclaimed the Dogma of the Assumption on the 1st November 1950.
Prayer To The Blessed Virgin Assumed Into Heaven By Pope Pius XII
On the Occasion of the Proclamation of the Dogma of the Assumption.
O, Immaculate Virgin Mother of God and Mother of Men,
we believe with all the fervour of our faith in thy triumphant Assumption,
body and soul, into Heaven,
where thou art acclaimed as Queen by all the Choirs of Angels
and by all the Legions of Saints.
We unite with them to praise and bless the Lord
Who halls exalted thee above all other pure creatures
and to offer to thee the fervour of our devotion and our love.
We know that thine eyes,
which caressed maternally the humble
and suffering humanity of Jesus on earth,
are now filled with the vision of the glorified humanity of the incarnate Wisdom,
and that the joy of thy soul contemplating face to face the adorable Trinity.
makes thy heart beat with beatifying tenderness.
And we, poor sinners. whose bodies burden the flight of the soul,
we beseech thee to purify our senses so that we may learn,
while yet here below, to enjoy God and God alone in the charm of His creatures.
We are confident that thine eyes of mercy look down upon our miseries,
our sorrows, our struggles, and our weaknesses,
and smile upon our joys and our victories,
and that thou hearest the voice of Jesus saying to each one of us,
just as He said of His beloved disciple. " Behold thy son."
and we invoke thee, our Mother,
and like John we take thee for guidance,
strength and consolation in our mortal life.
We have the life-giving certainty that thine eyes,
which wept on the earth bathed with the Blood of Jesus,
still gaze on this world. a prey to wars, persecutions
and the oppressions of the just and the weak;
and, in the shadows of this vale of tears,
we look to thy heavenly light and thy sweet pity for comfort
in the grief of our hearts and in the trials of the Church and our homeland.
And we believe. too, that in the glory where thou reigns,
clothed in the sun and crowned with the stars, thou art,
after Jesus, the joy and the happiness of all the angels and saints;
and we on this earth, who pass as pilgrims
comforted by faith in future resurrection,
look to thee, our life, our sweetness and our hope.
Draw us with the sweetness of thy voice and show unto us, one day,
after this our exile, the blessed fruit of thy womb, Jesus.
0 clement, 0 loving, 0 sweet Virgin Mary.