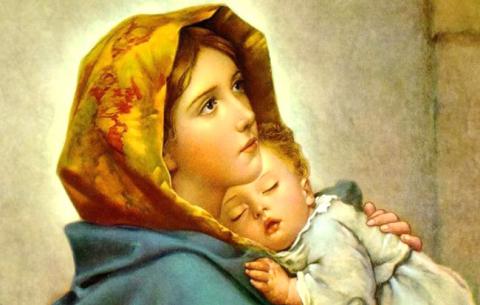 On the 4th March 2017, we will celebrate the third of the five first Saturday of the month offered in reparation to Our Lady's Immaculate Heart. This month the meditation is about the third blasphemy against Our Lady's Immaculate Heart: the failure to recognise Our Lady's Divine Maternity which extends to all mankind.
Who has not called upon the protection or help of Our Heavenly Mother during the challenges of everyday life? Devotion to Our Lady as Mother of God is as ancient as Christianity. From the third century, Christians have invoked the protection of Our Lady in all their difficulties using this ancient prayer that explicitly nominates her as "Mother of God": "We fly to thy patronage, O holy Mother of God: despise not our petitions in our necessities, but deliver us from all evil, O glorious and blessed Virgin. Amen"
Our Lady is the "Theotokos" – Mother of God
From the moment that Christ was conceived in the womb of the Virgin Mary she became the Mother of God. St Elisabeth was the first to pronounce this happy title by saying, "and why is this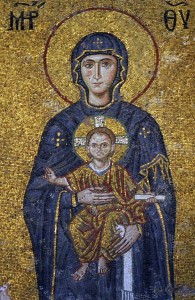 granted me, that the mother of my Lord should come to me" (Lk 1:43). Indeed, we repeat this same greeting every time we say the Hail Mary, "Holy Mary Mother of God, pray for us sinners…" In addition, on numerous occasions in the Gospel Mary was referred to as the "mother of Jesus" (Jn 2:1; 19,25) and so the Bible clearly affirms her role and title as Mother of God.
At the Council of Ephesus (431) Our Lady was given the distinct title of "Theotokos", "Mother of God." St John Paul II explained this title saying, "In proclaiming Mary "Mother of God", the Church thus intends to affirm that she is the "Mother of the Incarnate Word, who is God". Her motherhood does not, therefore, extend to all the Trinity, but only to the Second Person, the Son, who, in becoming incarnate took his human nature from her." (St Pope John Paul II Audience 27 November 1996)
Mary's Universal Maternity
Mary's maternity also extends to all mankind. At the foot of the cross Jesus said to this mother, "Woman, this is your son." (Jn 19:26) and to St John He said, "This is your mother." (Jn 19: 27). At the culmination of Christ's salvific sacrifice on the cross, He entrusts Mary and St John to each other. With this gesture, Christ establishes a familial relationship between them. Mary becomes St John's mother and he becomes Mary's son and, therefore, also the brother of Jesus. Here, St John represents all of Jesus' disciples and so, as Christians, we too become the sons of Mary sharing in that familial bond. By accepting Mary as our Mother means that we have childlike confidence in her help and protection in our lives. Just like children, we learn from her how to be more Christ – like, or in ever more "perfect" conformity to her Son Jesus.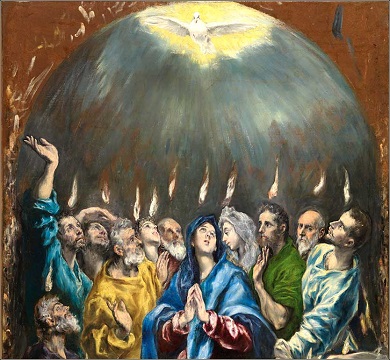 St Luke tells us that whilst the Apostles were awaiting the descent of the Holy Spirit the Apostles "devoted themselves to prayer, together with the women and Mary the mother of Jesus…" (Acts 1:14). In the same way as Our Lady was present at the Lord's physical birth she was also present when Christ's mystical body – the Church – was born at Pentecost. In this critical moment, she accompanied the infant Church with her presence and prayers. Even today, she continues this same mission by interceding for us to her Son to help us on our earthly pilgrimage.
Blasphemies against Our Lady's maternity which extends to all mankind.
A blasphemy is commented against Our Lady's maternity when someone believes that:
Our Lady is only the mother of Jesus human body;
When doubts Our Lady's title as Mother of God;
When a Christian does not accept that Mary's maternity extends to them;
Ways to make reparation for the blasphemies against Our Lady's Maternity
Meditate on the following prayer by St Alfonsus di Liguori: Oh Mary, do not forbid me to call thee my Mother. This name wholly consoles me, melts me, and reminds me of my obligation to love thee. This name encourages me to confide in thee…My Mother Mary, help me, have pity on me. Amen. (Glories of Mary)