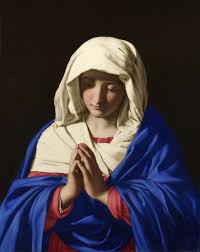 St Albert the Great said that Mary's name has four meanings: lluminator, star of the sea, bitter sea and lady (Comment on St Luke 1,27)
Mary illuminates because she gave birth to the true light of the world. She is like the Star of the Sea because she orientates us during the dark nights of our lives. Mary is called the Bitter Sea because her suffering on Calvary was infinitely bitter just like sea water. Mary is a lady because her intercession is powerful before the Father. It was through her that the Father granted the world salvation.
St Bernard says that those who invoke Mary's name, even if they are in the abyss of sadness and desperation, will not fall because Mary herself will lead them safely to the port of salvation.